Summer Trips Are a Go!
The Steubenville Conference crew leaves Thursday, June 22nd for Alexandria, LA. Pray for a safe journey and an awesome and inspiring conference!
Prayer and Action registration is still open, but not for long: our P&A week is July 9-14. Click here to find the forms and for more info:
2017 Summer Trip Application Forms & Information
You have have any questions, email Kaylee at kbutler@saint-johns.net.
St. John Youth


Announcements
Meet Kaylee!
Hi Everyone!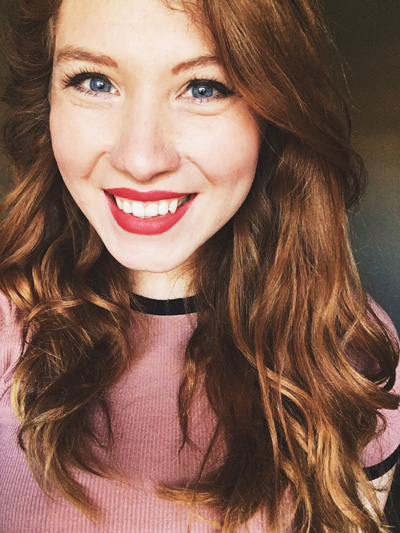 My name is Kaylee Butler and I am the new Director of Youth Ministry here at Saint John Parish! I would like to tell you a little bit about myself, and my background. I was born and raised Catholic in a small town called Garden Plain, which is about 30 minutes outside of Wichita, KS. Throughout my high school career I was involved in multiple youth groups and ministry programs both in my hometown and in Wichita. These include: CYM, CYO, DCYC, Steubenville, Teens Encounter Christ, Region 3 Choir, March for Life, and various parish related events. I attended Friends University and graduated with a Bachelor's degree in Psychology and Christian Spiritual Formation. During my time at Friends I also interned for the Wichita Children's Home at a drop in day shelter for homeless and runaway youth. In addition, I was engaged in the leadership process for many Catholic retreats and trips by being a chaperone, small group leader, and mentor to a wide range of children and adolescents. All of this has equipped me to teach and excite youth in the development of their Catholic faith.
I look forward to helping the youth strengthen their already existing faith, develop a deeper, more intimate, Catholic spiritual formation, and to put their faith into action. I am extremely excited to meet you and your kids, to start this new adventure, and to grow alongside you.
If you have any questions or concerns please feel free to email me at your convenience, kbutler@saint-johns.net.
Best regards,
Kaylee Butler
Director of Youth Ministry
Flocknote Updates
Students AND parents, if you have not signed up for our email and text message service called Flocknote, please do so! The easiest way is to enter your contact info here:
Flocknote is designed specifically for use with churches, and your information is never shared with outside groups. You can learn more about Flocknote here: flocknote.com
High School
Upcoming Events
High School Registration Form
Summer Trips
Summer Break
We hope everyone has a great summer–remember to live each day to honor God, and try to find Christ in everyone you encounter! We'll see you back here in the fall for Discipleship Night!
Middle School
Upcoming Events
Middle School Enrollment Form
Summer Break
Enjoy a great summer, and we will start back strong in the fall. If you have any questions about enrollment in the Middle School Youth program, contact Kaylee Butler at kbutler@saint-johns.net. We can't wait to see you next school year!